My Obsessesion for Golden Goose sneakers is real! And whether you share this LUV or not, you can't denounce that these sneaks have lit up the fashion scene, as they sell off shelves left and right! I CONSTANTLY get questions about them- where to find them, how they fit, what I like about them… and I hope this post outlines it all!
First off- they DO run true to size! I'm a true size 7 and I always order a size 37, and I've never had an issue with sizing! So, I'd say grab your true size.
Second, they do ALWAYS sell out quickly! You wouldn't believe, at this price point, how quickly they sell. But they DO! So… if you're eyeing a pair, grab them. ESPECIALLY if they're on sale! It seems close to impossible to find them in your size on sale (unless you have an uncommon shoe size) so if you've been on the lookout for a pair in your size on sale, and you see them… just a head's up that they will most likely be gone fast! This actually goes for a lot that are full price as well, but there are certain basics that are restocked often. Like my first pair I've ever bought (in the picture below)…
These white ones were my first pair. Of all the Golden Goose, I'd say these are the most versatile, AND they're price point is a little lower than some others…
The ones in the photo above are since sold out, but here's a fairly similar version.
The exact high tops in the photo above have since sold out but these are a super similar pair.
Last, what I truly LUV about them… Not everyone understands why someone would pay so much for a pair of "distressed" shoes. But how many of you buy distressed jeans and sweaters, etc.? It's a new trend in the shoe department, but not for fashion as a whole. They're also SUPER well made. They're all hand-crafted and they are THE MOST comfortable shoes you will ever put on your feet! PROMISE! They have never given me blisters; I can wear them all day comfortably; AND I genuinely just think they make any outfit look cute. So, there's that.
I truly believe adding these shoes to your wardrobe is an investment. I think them to be collectors items and I LUV them more than any other shoe I have. While others invest in expensive designer high heels, I invest in comfortable designer flats. Because… mom life.
Without further adieu, here are some of the Golden Goose I've found for you currently on the market. Can't promise how many there will be by the time you click on these items, but at the time of writing these post, they were in stock…
Golden Goose I've Found Currently on Sale:

Some of My Fav Golden Goose Right Now:

These are maybe my fav pair of the moment. I absolutely LUV the studs and they they work for any season!
These leopard ones are also a FAV that will go with EVERYTHING!
But high tops are still my fav and you can't go wrong with these simple white ones!
These are close to my very fav hightops! LUV!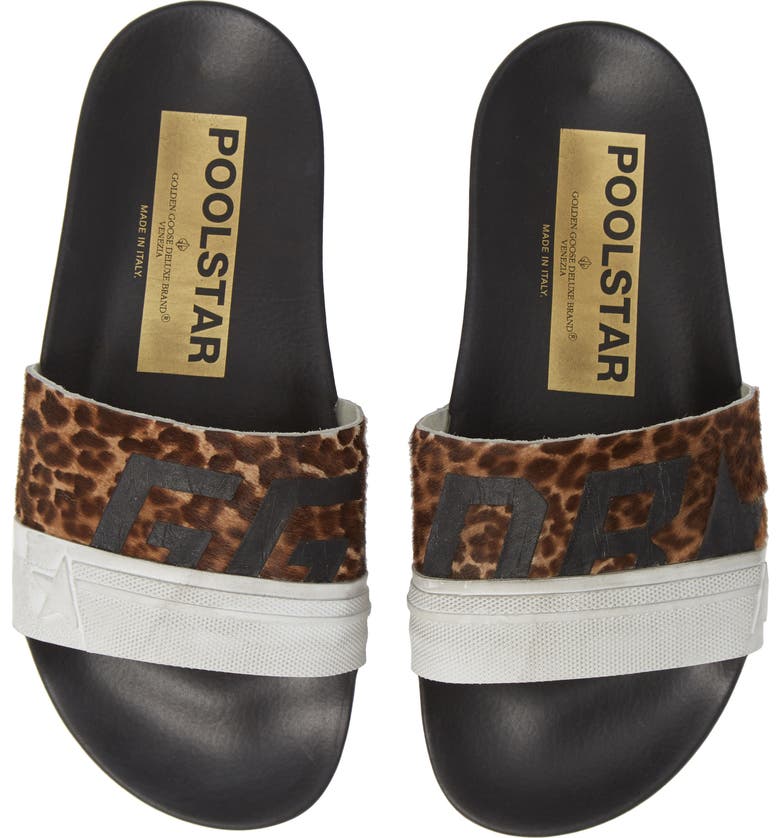 I also have these pool slides on my fav things list!
If the items I've mentioned have since sold out, here is a list of the places I keep an eye out for them on sale, so keep checking back by clicking on the store names below. To see what might be on sale, list the items from price low to high and see what's currently available!
If you LUV the look of Golden Goose, but don't want to pay the price tag (I don't blame you) there are several pair of dupes that are super cute and super affordable! I've linked some here (FYI, I've never tried these myself but do know other people who have purchased them and like them but they do say they tend to run small, so you might want to size up.):

I also found these dupes for kids that are SO CUTE!

*Affiliate links were used in this post, which means I get a commission if you use links at my recommendation. Thanks, as always, for your support.